30 Trendy Lace Gown Owambe Styles
The weekend is here. And we all know that it's time for different kinds of owambe for party lover. The weekends can actually be fun and exciting especially when you know you will be attending an interesting owambe.
However, it is important to step out looking all shades of stylish and glam in your outfit. And one style ladies opt for today designed with the lace fabric is the gown.
Lace gown styles have become more modern and the different beautiful styles now compete with Ankara styles. The fabric today comes in various exciting and exotic patterns, colours and details.
Lace is a fabric that is adored and loved and widely used for just traditional weddings before now but today, it is used as aso ebi for owambe guests to make various alluring styles.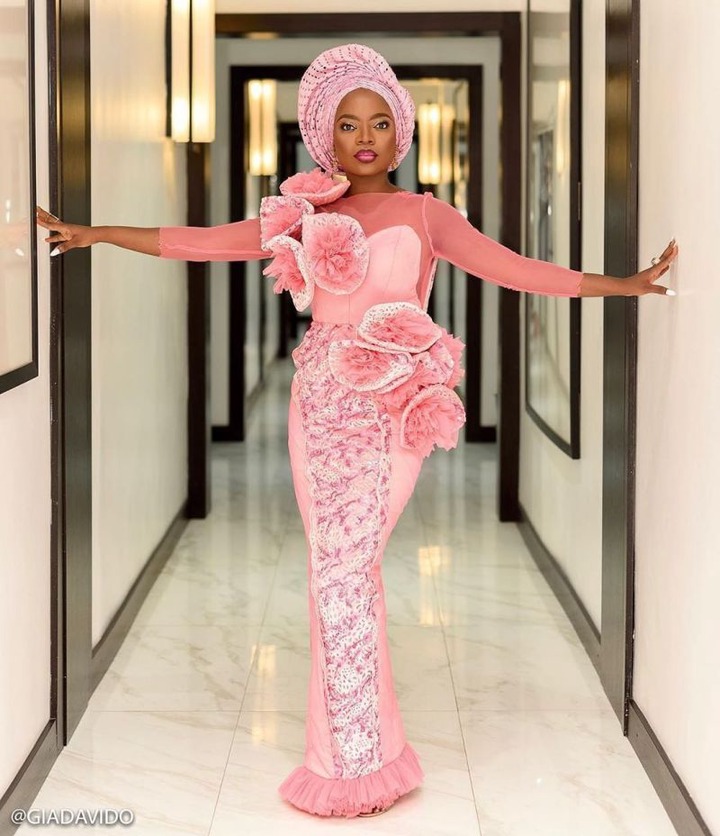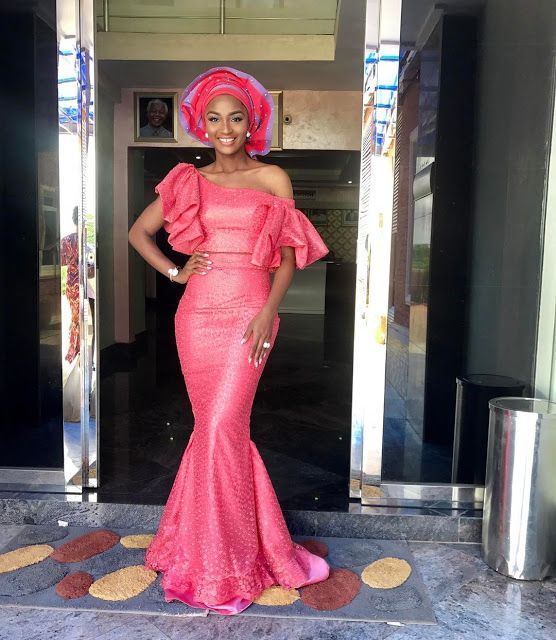 Lace gown styles are never boring as they are classy, glamorous and beautiful especially when sewn to suit your personal style and also having at the back of your mind the fashion statement you intend to make at that party.
The beauty of the fabric is that whether it's an aso ebi or something you handpicked yourself for that owambe, there are countless flattering styles to sew with this fabric.
Lace fabrics can be made into diverse creative and head-turning gown styles if well designed. Making lovely and trendy gown style with an exotic lace fabric will not only make you the cynosure of all eyes but the envy of all at that party.
Just ensure your choice of style is trendy, sleek and defines your personal style. When it comes to styles, you can choose from simple to intricate but classy gown with lovely details like frills, ruffles, bow, or even combine with sheer fabric for a more glam style.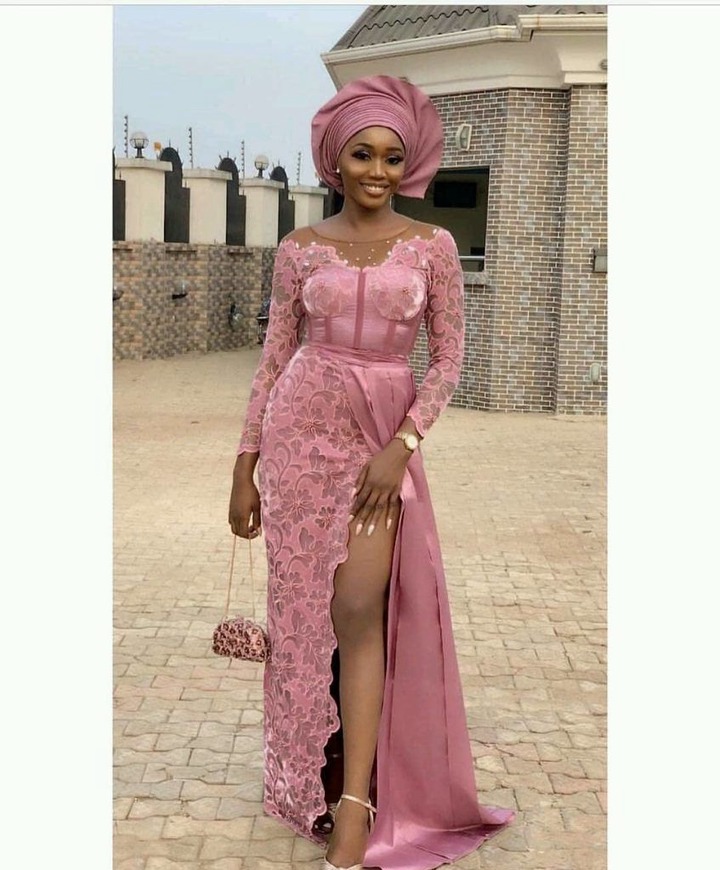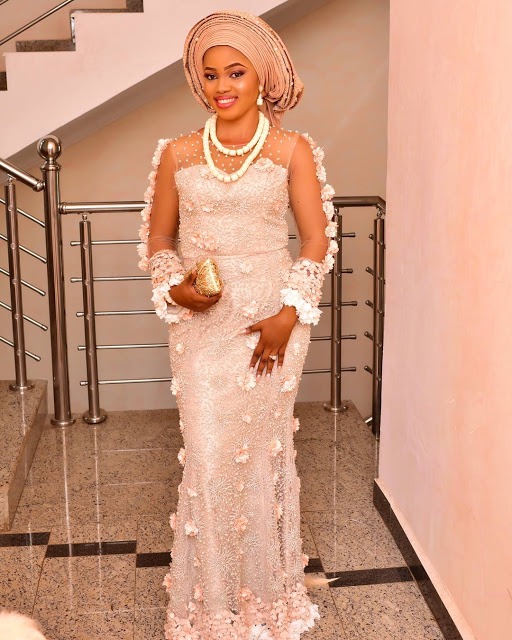 Sleeve choice could range from the trending puff sleeve, spaghetti, mono sleeve, statement sleeve down to long sleeve depending on the style of the gown.
Today fashion aficionados ensure they add the latest lace gown styles to their owambe wardrobe for different occasions. Your choice of jewellery type will depend largely on the style of your lace gown. However, your jewellery should beautifully coordinate your outfit and overall look. Then harmonize your outfit with lovely and complimenting purse, gele and footwear colour which could be a pair of lovely slippers, open-toe high heel strappy sandals or pointed toe sandals. The choice is yours to make!
An elegant lace dress will attract the attention of the majority at any event, especially at a wedding.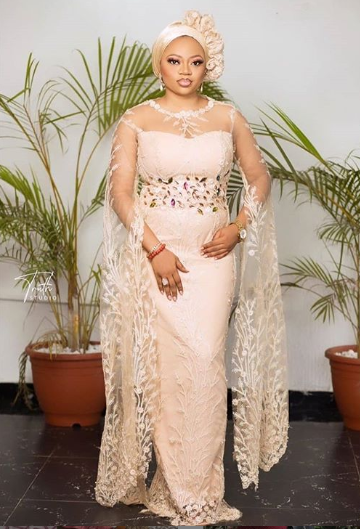 Undeniably, what many ladies want is to look unique in their lace gown when they have a wedding to attend. So, with the right lace fabric, colour and style, you are assured of stepping out looking chic in your outfit.
So, if you love lace gown styles, here are some selected trendy owambe lace style inspirations that are suitable for all kinds of owambe that will make you stand out and be the envy of all.
Scroll down to see all the trendy lace gown styles put together just for you.