6 Fashion Tips For Small Busted Women
6 Fashion Tips For Small Busted Women
You should know that just because you are small busted doesn't mean you cannot make fashion statements. In fact, being small chested is a blessing in disguise because you can choose from a wider range of different styles of clothes than big busted ladies.
Many small-chested women often feel self-conscious about their lack of upper curves as they believe that women with small busts cannot look both beautiful and sexy.
However, the best approach is for you to embrace your small bust and feel comfortable with yourself and whatever you're wearing.
Below are some style tips to get you feeling confident and sexy in whatever you decide to wear if you're a small-busted woman.
Go braless
As you know there are many lovely outfits you can wear without a bra and still feel comfortable. This is one of the greatest advantages of having small breasts. Many women feel nervous going braless, either due to comfort reasons or because they are afraid of suffering a malfunction. However, with time, it will become a part of you, especially whenever you're attending a red carpet event.
Accentuate your waist
You should wear wider belts to accentuate your waist to give the appearance of a fuller bust. You can wear wide belts with most types of outfits, however, ensure it is tight to create a lovely silhouette and also emphasize your trim figure. Also, you can create an amazing silhouette by wearing outfits that emphasize your waistline by donning outfits that clinch in at the waist for that stunning and feminine look. This will also make your bust look bigger.
Wear detailed blouses to add volume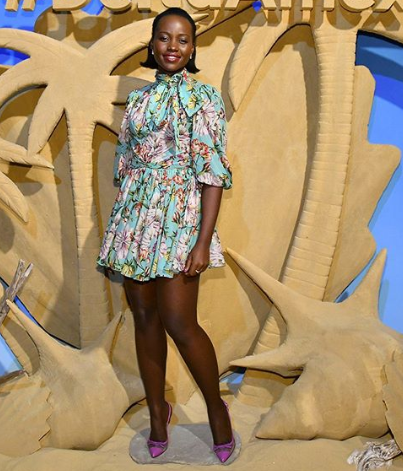 Small busted women should add volume to their bust with tops, blouses, and dresses that have embellishments and other detailing like ruffles, fluffy sleeves and pleats especially those that trim the neckline. This style will compliment your upper body by adding volume to your small chest without overpowering your figure as well as draw attention away from your small bust. However, you should wear them correctly.
Don't be scared to show some skin                                
Since you don't have the cleavage to flaunt, then, you should not be scared to show other flawless skin areas like your back to create a startling look. So, flaunt other skin by opting for one-shoulder tops, halter necks or plunging necklines. Outfits with really low necklines also give a sexy and effortless look. You can also try to unbutton your shirts really low for a more casual look. Donning backless dresses and tops create a sexy look without the need for a huge bust size. With backless tops, you get to show a whole lot of skin in a totally unexpected way as no bra is needed.
Don't forget to pad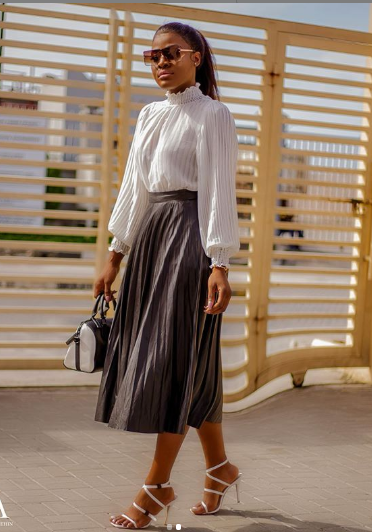 You should get and wear bras with padding to make your chest look fuller. So, you need a little extra padding underneath your outfits.
Accessorise
Using the right accessories can also help small busted women enhance their chest. Endeavour to add some volume to your small chest with chunky statement necklaces that hang down to your bust line, a bold necklace with shorter chain, and bold earrings to draw attention away from your chest. You can also enhance your small bust by looping a scarf around your neck and hanging low on your chest to add extra volume.