7 Fun Things You Can Do With Your Partner This Weekend
What will you and your partner be doing together to add spice to your relationship this weekend? For partners who want to relax and spend quality time together at home after a busy and stressful week, we have suggested some fun activities to make your time together this weekend, interesting and memorable.
Have a spa day at home
When was the last time either of you visited a spa? Well, you can create your own spa at home as you don't necessarily need to go to a spa. You can do massages for each other and pedicure if possible while listening to soothing music. This will help both of you relax after a long week at work as well as spend some quality time together at the same time.
Play board or card games
Whether you decide to play chess, monopoly, or some other board or card games, always make it fun while sipping your favourite drink.
Watch movies
You can decide to make the weekend a movie marathon day watching your favourite movies together whether it's on TV, your laptop or on your phone. Just try to create a cinema atmosphere with popcorn and drinks.
Cook together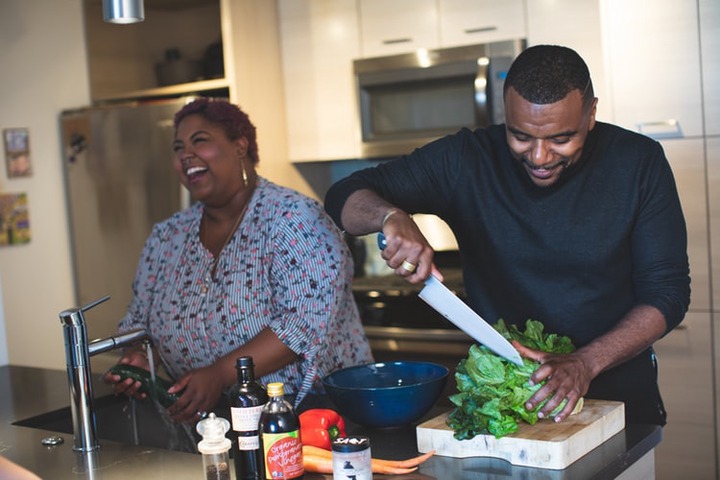 You can cook a meal together with your partner. You both should prepare all the ingredients required for the dish. To make it fun, you can decide to make it a cooking competition so that you can prepare meals that you both enjoying eating. This will help you have a good time while also connecting as a couple. Then while enjoying your meal together, you can have a meaningful conversation.
Write out your love story together
To make your love blossom and strong, you should try writing your love story together. This is another creative and fun way to spend quality time together. You both should beautifully and romantically recount and write out the story of how you met and fell in love inside a notebook. To add fun to this activity, you can use your phone to record each other's account so that you can watch the videos over and over again.
 Ask each other questions
Sometimes, partners think they really know each other very well until they realize they actually don't know some little but important things about their partner. Asking each other deep questions is a good way to connect as well as find out some new and interesting things about your partner. You should draw up a list of questions that you can ask each other while drinking your favourite drink, tea or coffee together.
Read a book out loud together
If you both love reading books, then, it will be a good idea to read one together at home. Just pick one or two of your favourite books and read out loud to each other. It's another fun and creative way to spend quality time together.
Have a beautiful weekend.