BBNaija's Bisola Dress Styles You Would Absolutely Love
BBNaija's Bisola Dress Styles You Would Absolutely Love
Beautiful and talented Bisola Aiyeola is a Nigerian actress and singer. The Big Brother Naija 2017 finalist no doubt has a lovely sense of fashion which we can all corroborate.
The ever-cheerful mother of one stepped up her fashion game after the reality show by keeping her style simple but chic and classy.
Although, she's more of a pair of jeans and sneakers kind of person, however, realizing that she cannot wear that everywhere and all the time even though they are very comfortable to wear, she also dons dresses down to jumpsuits. No matter what Bisola wears, it looks good on her. However, we are focusing on her dress styles.
Whether Bisola decides to keep her sense of style casual or glamorous, she never disappoints with her simple yet sophisticated collection of appealing dress styles. Dresses are multi-purpose making them the perfect staple to have in your wardrobe. Not only are dresses a one-piece outfit, if layered and accessorized properly, you can also wear them to different occasions and will not feel out of place.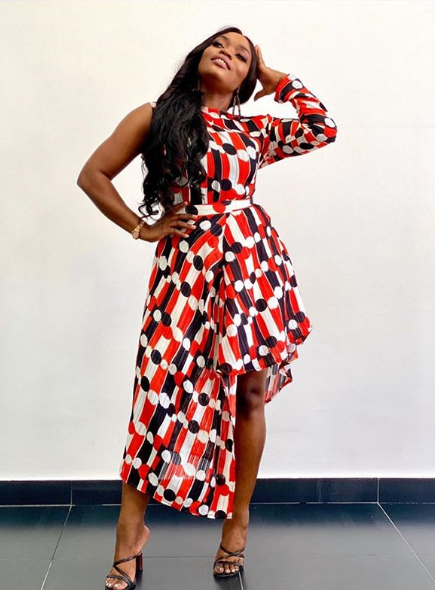 Bisola wearing a mono sleeve asymmetric hem geometric print dress paired with black mules
Dresses are great, simple outfit choices, and there are many ways that you can wear them. They give a feminine appearance, thus, flattering your figure and they are very comfortable to wear especially when they are loose fitting and not too tight.
They are versatile, comfortable, and fun to wear. No matter what your figure is, there are amazing dress choices that will make you feel like a million bucks.
Bisola chooses and wears dress styles and lengths that work for her figure as well as the event she's attending, such as a shirt dress for casual events and classy dress for more formal events.
The entertainer shows off her timeless dress styles on her Instagram page and you cannot help but admire them. Her dress styles are chic and stunning. With her beautiful body frame, Bisola wear dresses in different fabrics, styles, lengths and colour styles that complement her complexion stylishly and effortlessly. Her choice of dress styles flatters her body type and is suitable for various occasions.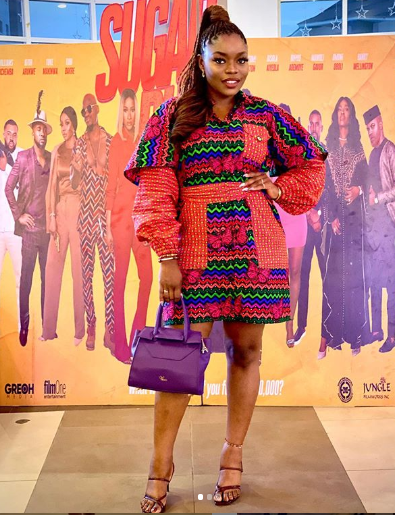 She looks adorable in this mini print dress
Her dress styles are classy and sophisticated, well-tailored, and form-fitting, not too tight, but it shows off her figure. They range from mini, dress shirts, asymmetric, one-shoulder down to long sleeve dress. And they are modest styles as well.
For some dress styles, Bisola transforms the dress into a dynamic outfit by adding a belt to accentuate her waist which gives her look a good finishing touch.
When it comes to accessories, she does not go overboard. Even though she loves big earrings, she also wears small beautiful earrings that complement her dress styles. Depending on the event, she pairs her dress with flats, sandals, and slippers.
Bisola is a fashion slayer as she serves us with stunning style inspirations in lovely dress styles.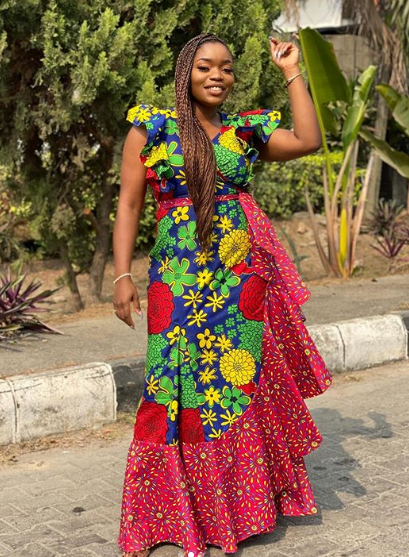 She looks like an African diva in this stylish Ankara ruffled wrap dress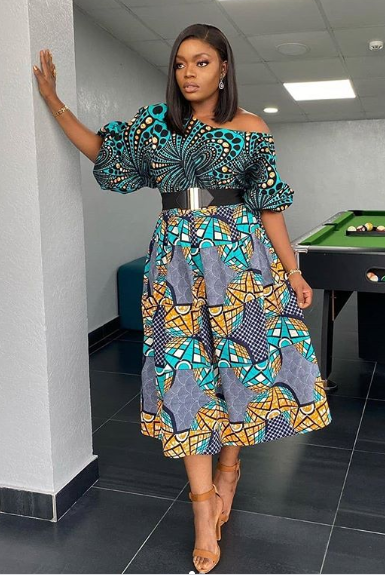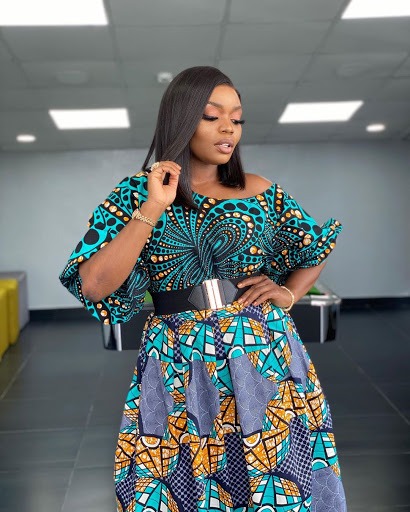 Looking chic in Ankara skater dress
She looks endearing in striking batik dress shirt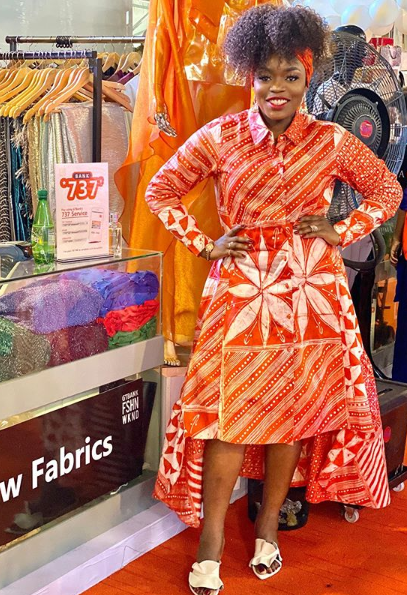 She looks gorgeous in long sleeve Adire low-high shirt dress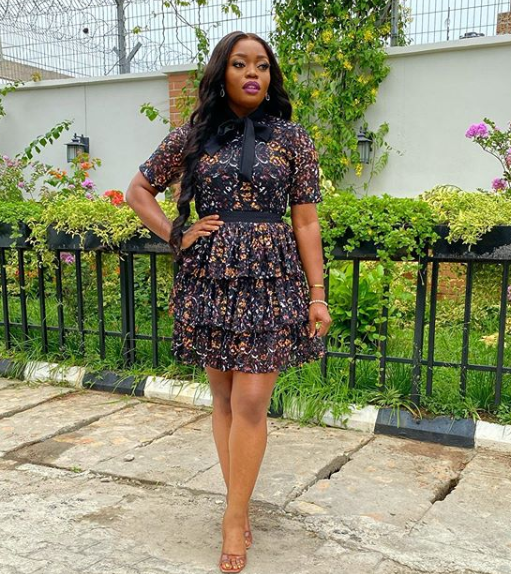 Floral tiered mini dress that beautifully flaunts her well tones legs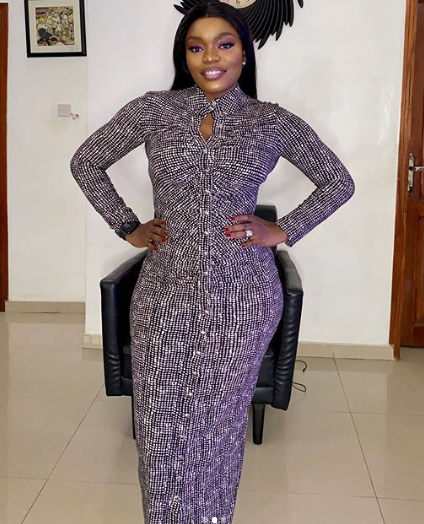 She displayed her figure in this striking long sleeve fitted button down dress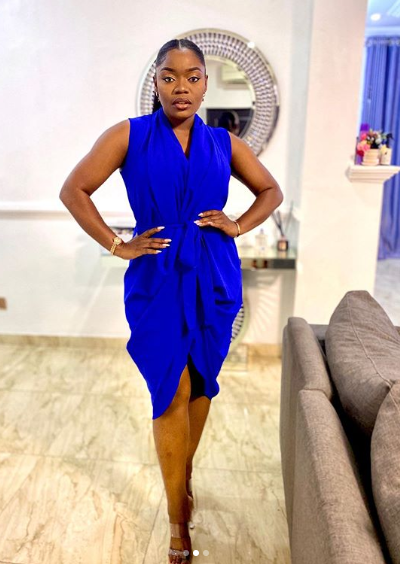 Looking cool in blue sleeveless asymmetric belted dress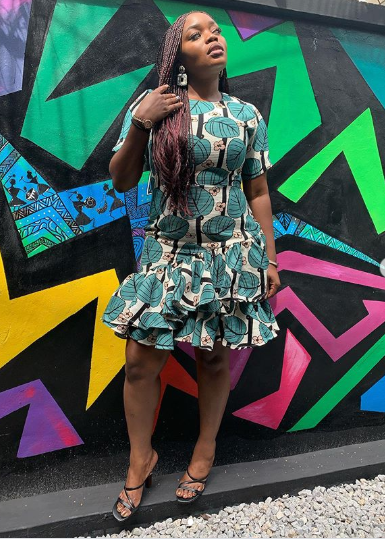 Bisola is a true African beauty in fitted ruffle Ankara dress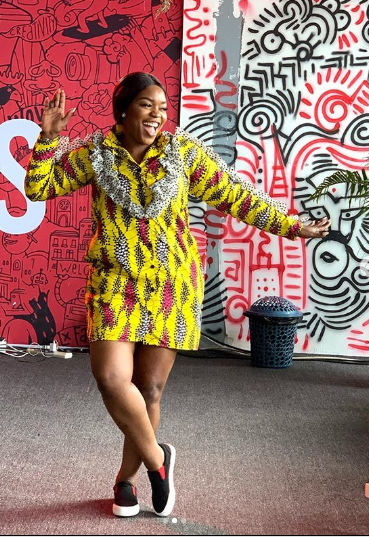 Bisola is in loose fitting Ankara mini dress
Which of her dress style suits her best? And which style would you like to rock? Let us know in the comment section.