Chris Kehinde Nwandu, Chiege Alisigwe, Others Conferred With Chieftaincy Title
It was a carnival-like in the city of Lagos as one time reigning talent manager turned journalist, Chris Kehinde Nwandu better known as CKN was honoured with a chieftaincy title, during the Igbo Day celebration which held in Lagos.
CKN, a top journalist who appears to be very proud of this new recognition was conferred the new title, OKWURU OHA, meaning "mouthpiece of the people" alongside other top Nollywood celebrities, such as Chiege Alisigwe, Chidi Ihezie Okafor, Mac Collins among others.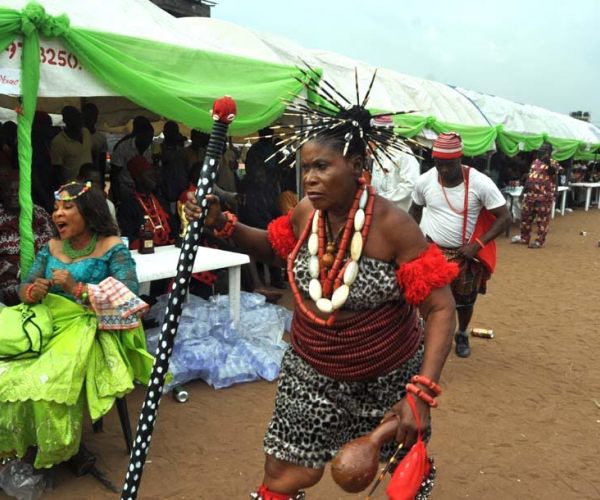 The 2019 Edition of the Cultural Day Celebration of Obi Ezi Okwu Ndigbo Mushin, Eze Dr. John Nwosu, was held in Lagos on Saturday, December 7. The annual event which attracts thousands of visitors from across of the globe is used to celebrate Igbos and friends of Igbos by the Eze Ndi Igbo In Council of Mushi headed by Eze Dr. Chukwudi Ndubugaranya Nwosu (EzekwesiliEze 1) Over 50 Masquerades depicting the Igbo cultural heritage was displayed to entertain the guest and add glamour to the occasion.
See more photos from the event below as captured by Zebra News.