Gorgeous Free Short Ankara Styles For Lockdown
Gorgeous Free Short Ankara Styles For Lockdown
Are you a lover of Ankara? Have you stopped rocking your beautiful Ankara pieces because of the coronavirus lockdown? Well, that shouldn't stop you if truly you're a big-time lover of the Ankara print as there are some simple free short Ankara styles you can comfortably wear at home and be glad you did.
The lockdown should not interfere with your style statement. So why not rock comfortable short or slightly below the knee Ankara dresses with lovely necklines as you relax at home? The sleeve style absolutely depends on you; however, it would be better to opt for sleeveless, cap, or short sleeve due to the hot weather.
Many of the styles are smart, easy and the design is just perfect for your stay at home look. Some of these styles will also flatter your silhouette, and also make you feel and look stunning every time you wear it.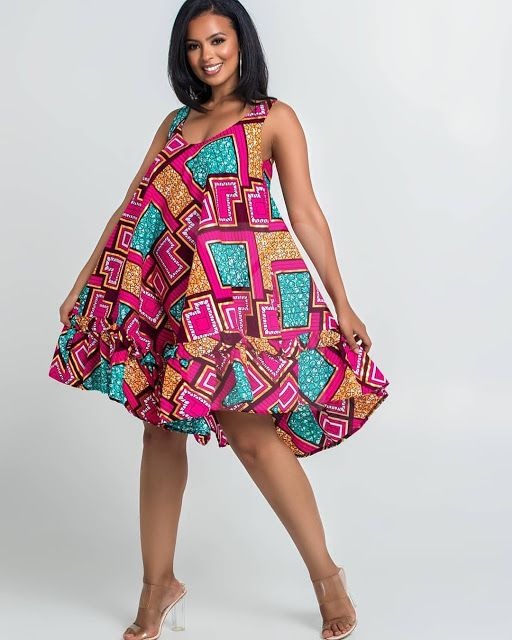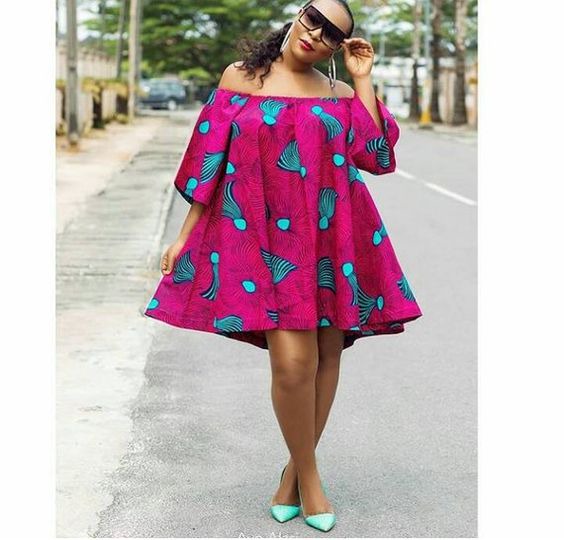 You will definitely find the perfect beautiful and vibrant Ankara piece in your wardrobe that you can rock to make you feel beautiful any day and at any time of the day. You can opt for bold, vibrantly coloured African prints and body-conscious cuts or a simple but great looking dress styles that suit your style and personality.
As we all know, over the years, the Ankara print has gone through a revolution. The print which comes in various beautiful patterns and colours has gone beyond being used as iro and buba which it was well associated with. Making various creative and unique styles with the print keeps getting better with each passing because of the ingenious styles and ways it is being worn and styled by fashion connoisseur.
Today, many designers create gorgeous fusion of African and Western-style Ankara dresses to match each personality and body type that will make you feel comfortable, confident and happy as you rock them to relax at home with your family or even take a stroll alone, with family members or friends within your estate, street or even area.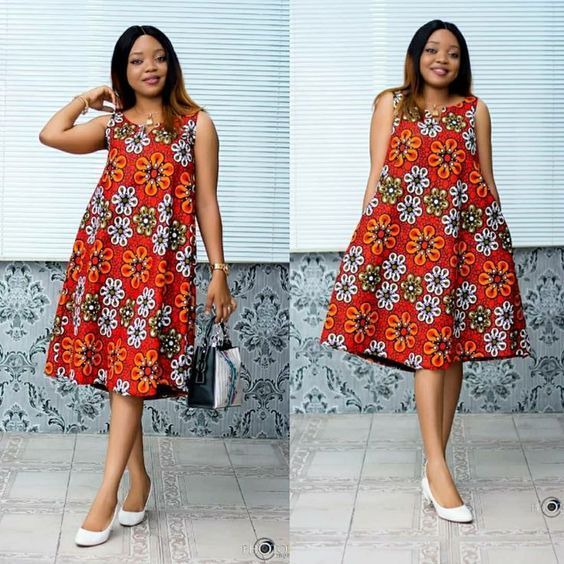 You may be at home but it doesn't mean you cannot look gorgeous in your chosen African print and dress style. So, you should up your stay-at-home style game with lovely easy, striking and comfortable Ankara pieces.
Check out some gorgeous simple free short and knee-length Ankara styles that you can comfortably wear at home.