Stunning Ankara Styles Perfect For church
Stunning Ankara Styles Perfect For church
With churches reopening tomorrow for services after months of being shut down due to the novel Coronavirus (COVID-19) pandemic which restricted movement to curb the spread of the virus, I'm sure many have mixed feelings whether to go to church tomorrow or not.
Anyway, it is certain that many of us cannot wait to rock our beautiful Ankara outfits to church tomorrow again as churches follow the guidelines by the federal and state government to keep members safe.
So, it's time to start lining up the Ankara outfit styles you will be rocking to the church from this Sunday. You can either look through your wardrobe, bring out all your Ankara outfits you have not worn to the church in the past weeks or purchase a new set of beautiful Ankara fabrics and take to your tailor to make some beautiful and stylish styles that will befit wearing to service.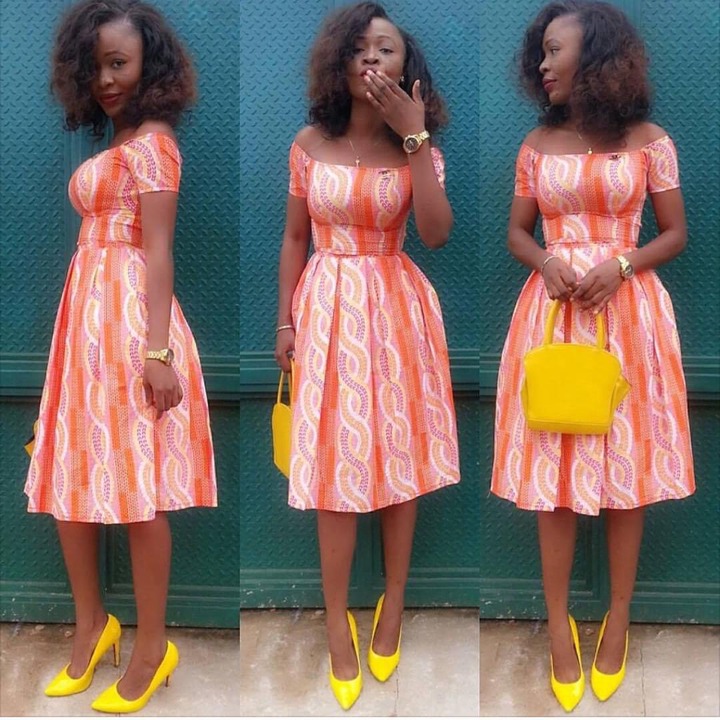 As we all know, Ankara is one of the favourite clothing fabric for many. It is one fashion trend that will never go out of style. The Ankara print has warmed its way into the wardrobes of many African women as it comes in various beautiful colours and patterns which can be made into a variety of styles that suits your persona and the fashion statement you want to make.
Today, designers create a wide range of stunning outfits with the Ankara print. For women who love to dazzle in Ankara all the time, there are many trendy and gorgeous styles you can choose from and make a fashion statement.
However, when choosing or making Ankara styles purposely for Sunday service, your choice of style should be unique but should not be a centre of distraction to yourself and others around you as well. You should consciously choose and wear an Ankara outfit that is chic, flatters your figure and also gives you confidence.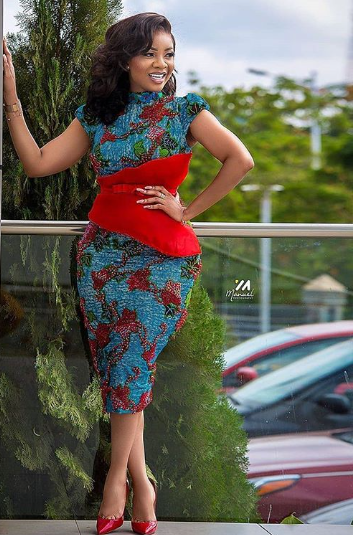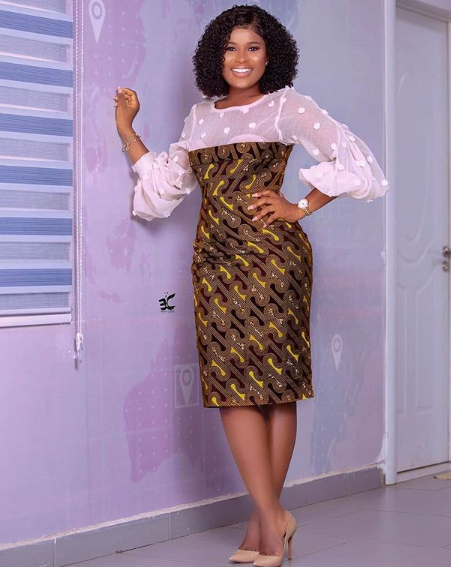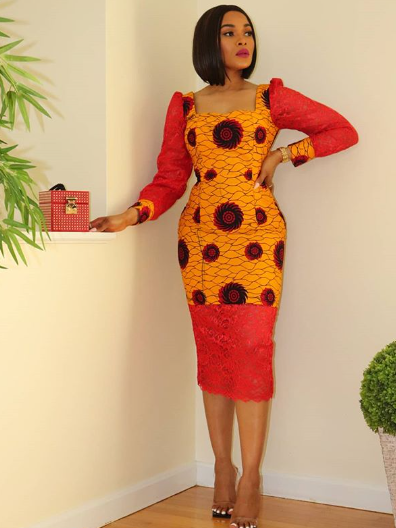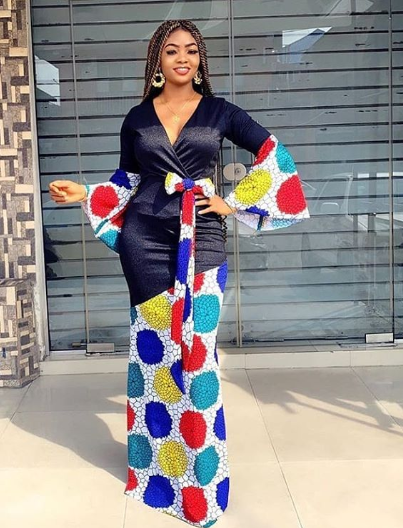 Your choice of style should be all shades of decent and modest. You should not expose sensitive areas of your body just because you want to be the cynosure of all eyes. You should endeavour to wear a style that will not distract people during the service.
Also, when choosing or making your Ankara dress style for church, one key factor to consider is your comfort. There is nothing worse than being uncomfortable in your outfit. That's because you will easily lose focus on the things that really matter and start trying to adjust your dress with every minute that passes.
Just ensure your Sunday service Ankara outfit is well designed to give you that priceless and pep look. You should opt for a chic Ankara style with statement sleeves for added oomph.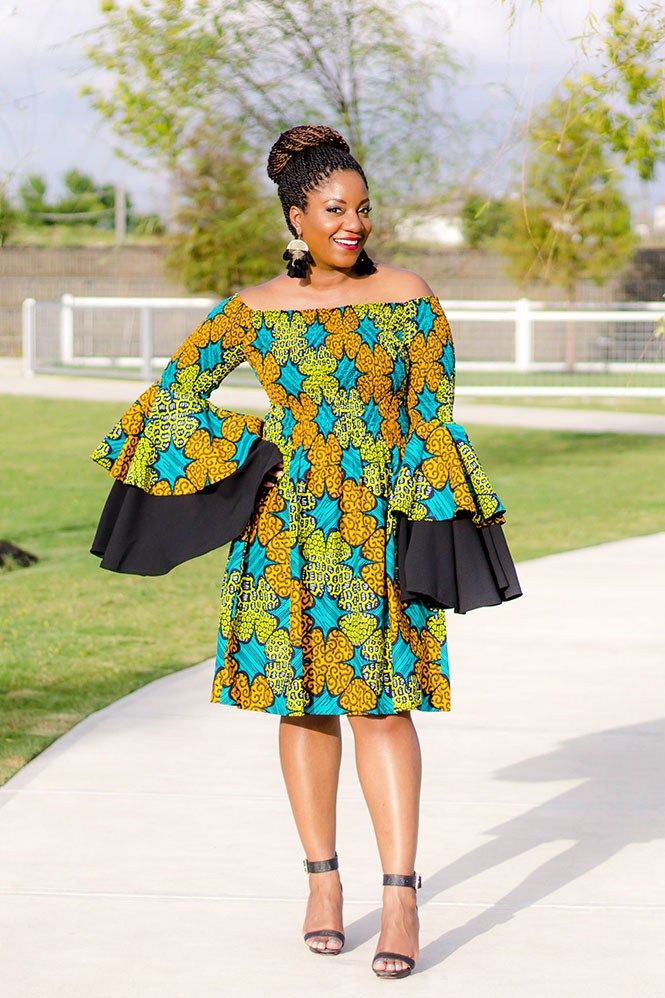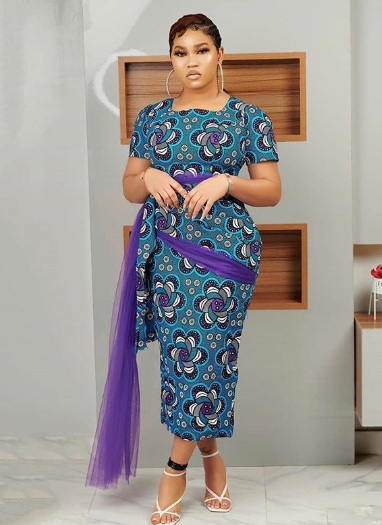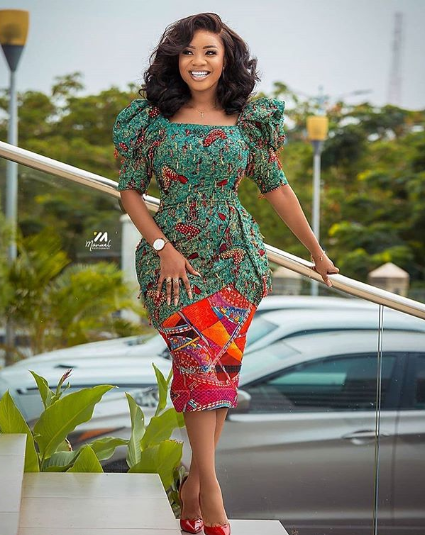 You can select from a wide range of Ankara styles ranging from simple but chic dresses, skirt and top, long dresses to long skirts and blouse. You can also opt for adorable Ankara styles combined with other fabrics for fascinating and lovely styles in beautiful colours and patterns.
Finally, complement your gorgeous outfit with lovely accessories to enhance your overall look and you are set to go to church.
I can understand that we have all missed going to Sunday service in our beautiful Ankara outfits styles, hence, I have put together stunning and modest Ankara outfit style inspiration you can rock to church on Sunday and still be a head-turner for the right reasons.