Trendy Styles Of Fashion Blogger, Folake Huntoon You Can Incorporate Into Your Wardrobe
Trendy Styles Of Fashion Blogger, Folake Huntoon You Can Incorporate Into Your Wardrobe
Today, we are crushing on top fashion blogger, Folake Kuye Huntoon popularly known as Style Pantry, the name of her fashion blog. She's one fashion aficionado who chooses to express her love for fashion online.
Folake is a renowned fashion blogger and designer. The mother of three has an impeccable style. She can wear just about anything and still make a fashion statement in it easily. She's one of the most famous and stylish fashion bloggers in this modern day. She has an amazing sense of style.
She also owns the brand, FKSP, a clothing line for the everyday woman. The beauty with her alluring and unique pieces is that people from different backgrounds identify with all her pieces.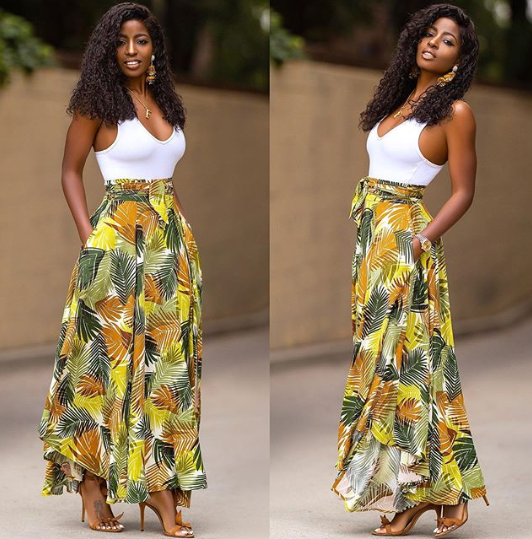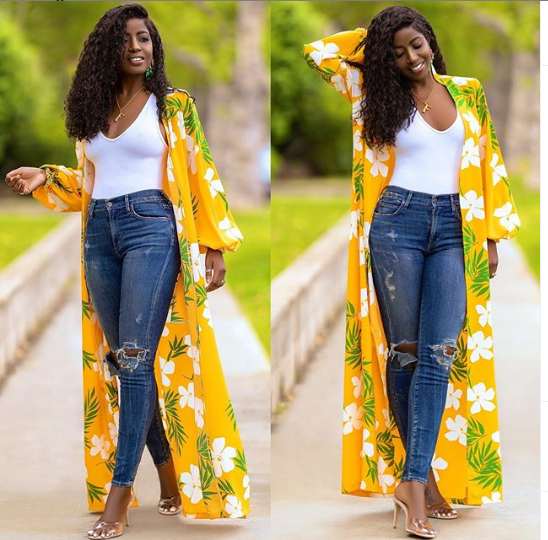 Folake is a walking style icon. Her confidence and daring sense of style have captivated her followers from across the world. With a profound understanding of style, colour combination and an impeccable shoe game, this style pundit serve as a primary source of inspiration for many ladies who love style or aspire to be style experts like her.
Folake has been head-over-heels in love with fashion from a young age. Hence, in 2009 she started posting about her daily outfits on her fashion blog, StylePantry where she regularly updates her daily looks as well as features on lookbooks, campaigns and collaboration with designers.
One thing is definite when it comes to fashion; there is absolutely nothing she cannot comfortably and easily wear with her well-toned body from lovely gowns, pantsuits, flowy jumpsuits, striking midi skirts to ripped jeans. Her looks always depict sophistication, maturity, boldness and confidence. She looks amazingly stunning in whatever she decides to wear whether it's a casual, corporate or evening outfit. And she beautifully complements her outfits with the right accessories – shoes, bags and jewellery.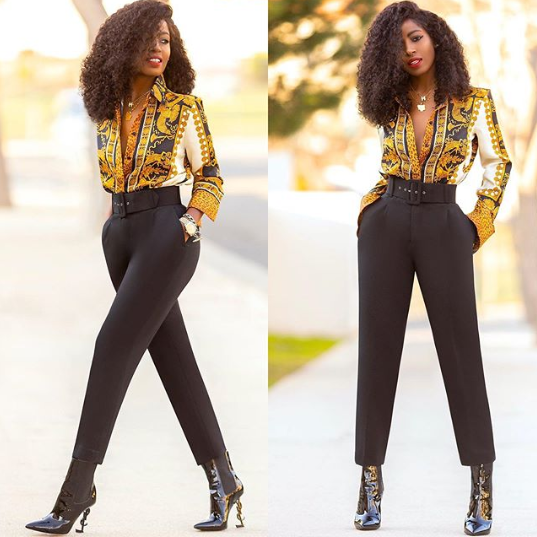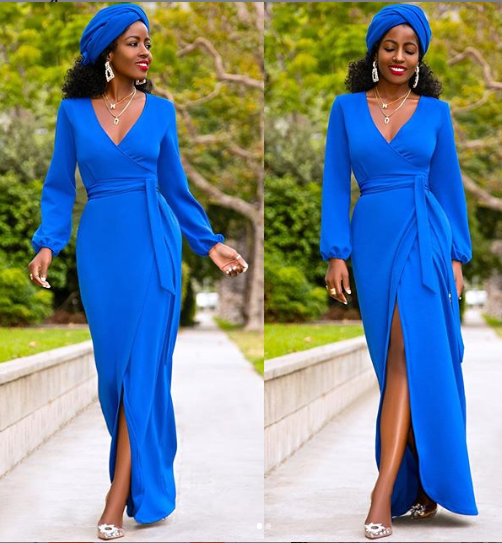 As a fashion expert, Folake knows what perfectly suits her body type and height and consequently, she wears outfits flawlessly. She rocks outfits in her own style to flaunt her fashion and style prowess. She makes fashion hers as she comfortably and easily rock outfits in just about any colour, style and fabric type. She's one style diva who is not afraid of colours and prints. She also mixes up colours and prints in a fun yet sophisticated way.
Her style is classy and bold, and her retro-inspired closet includes beautifully draped skirts, bright colours, trendy pantsuit, dresses, top and skirts, jeans and jumpsuits.
One visible unique feature about Folake is her hairstyle. She has this afro curly signature hairstyle which makes her unique. The hairstyle looks good on her and equally beautifully frames her facial structure. It is ideal to say that her unique hairstyle style complements all her outfits perfectly.
Checkout more photos of her gorgeous, sexy, classy, and colourful style below.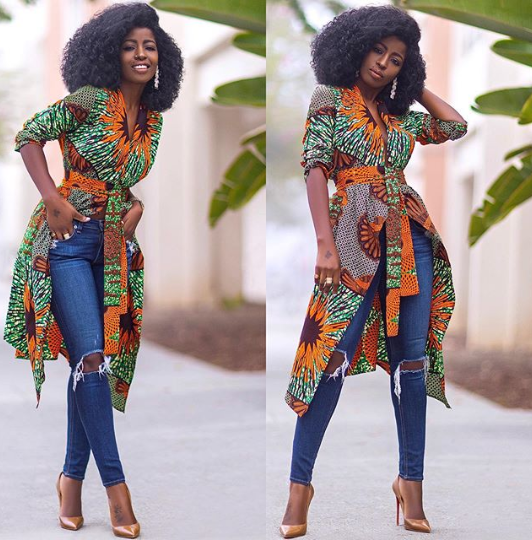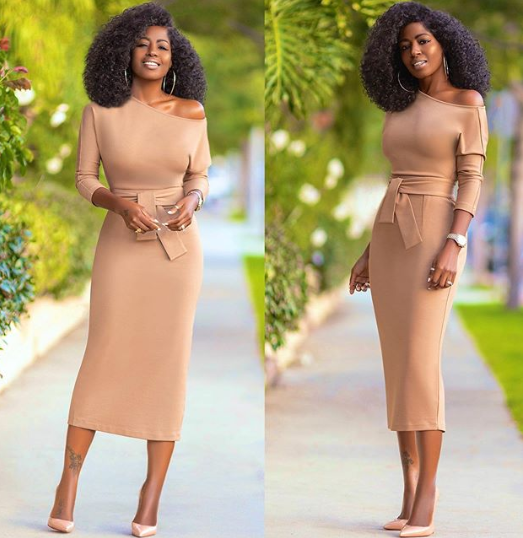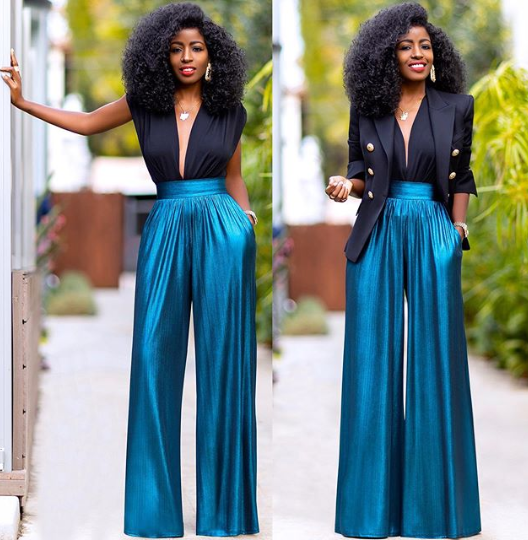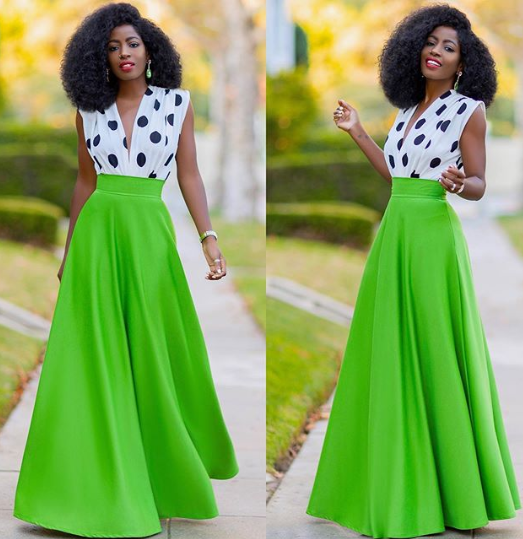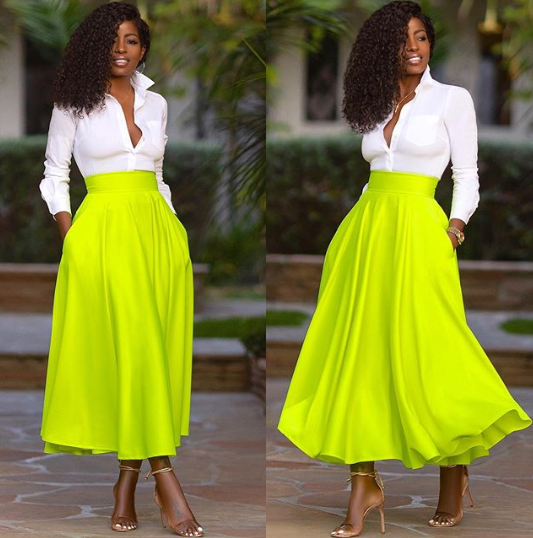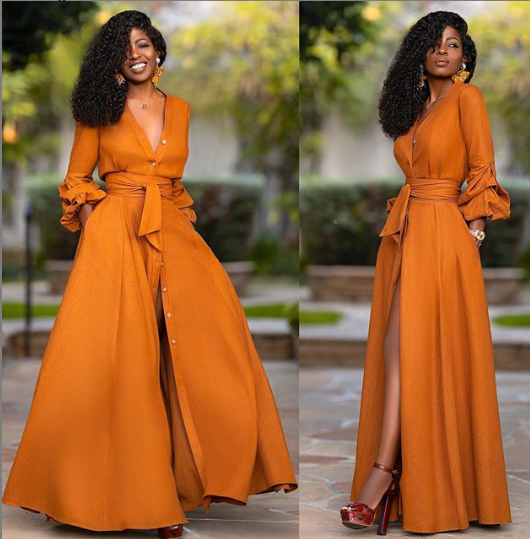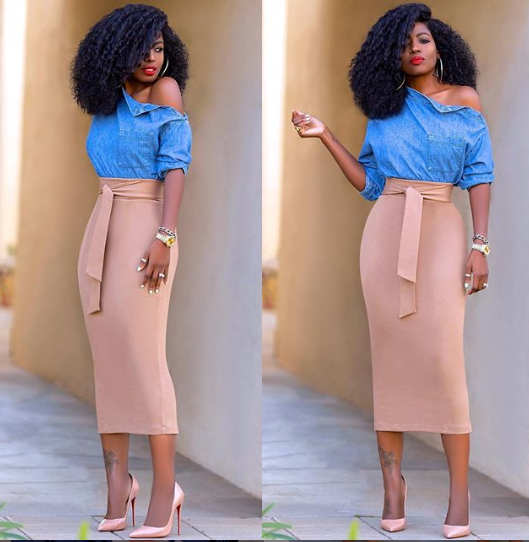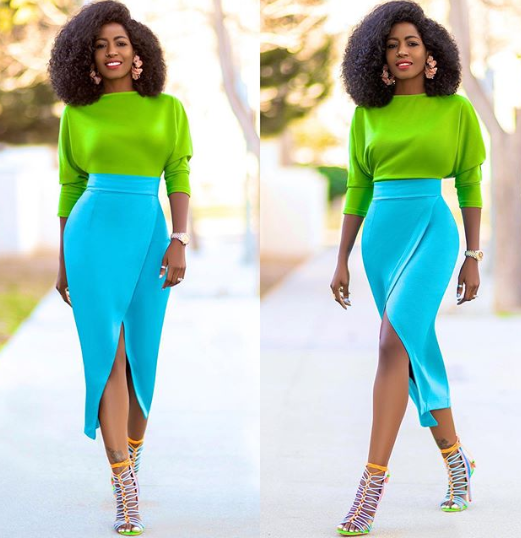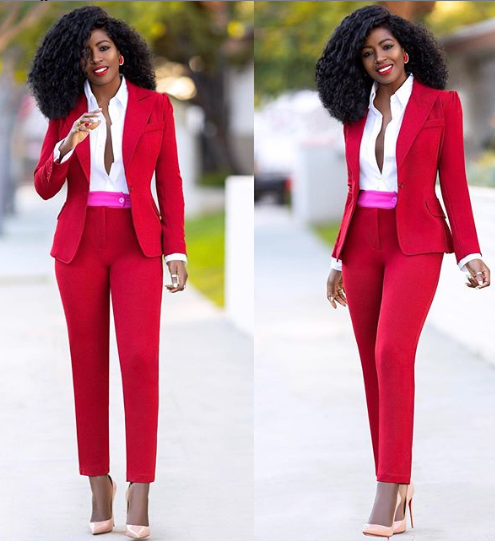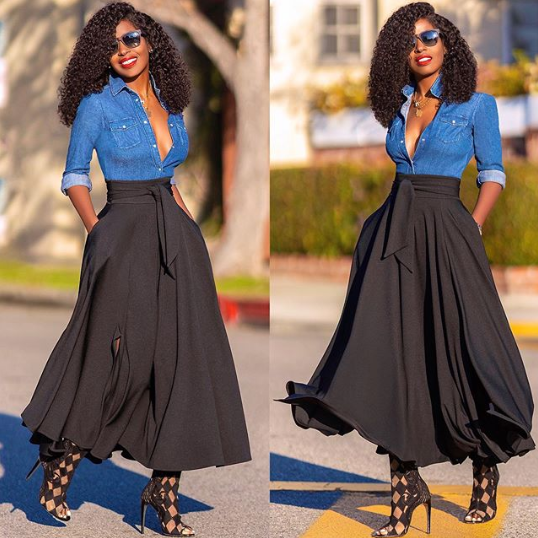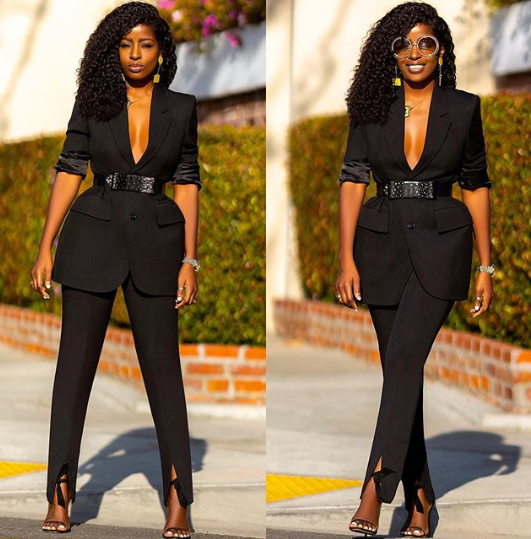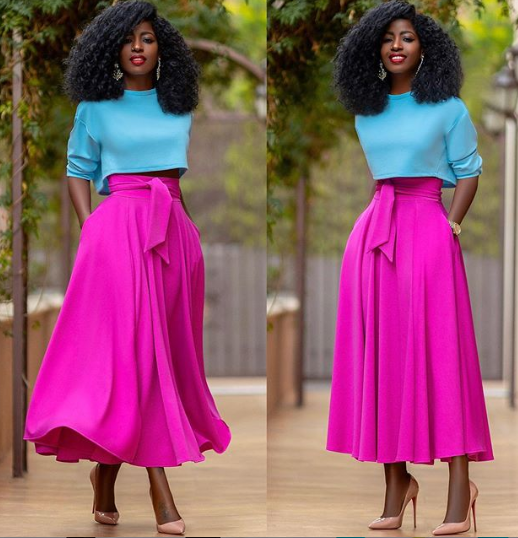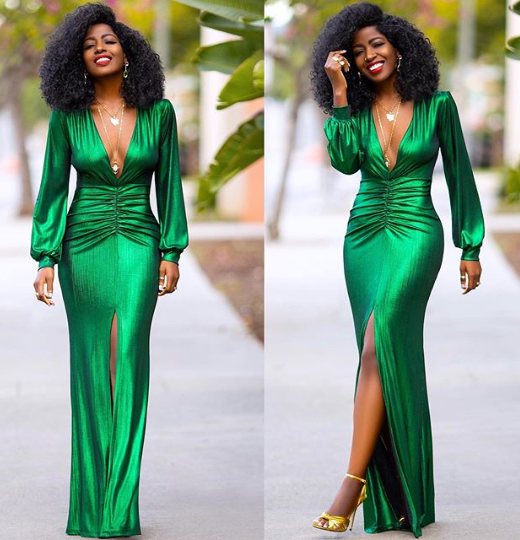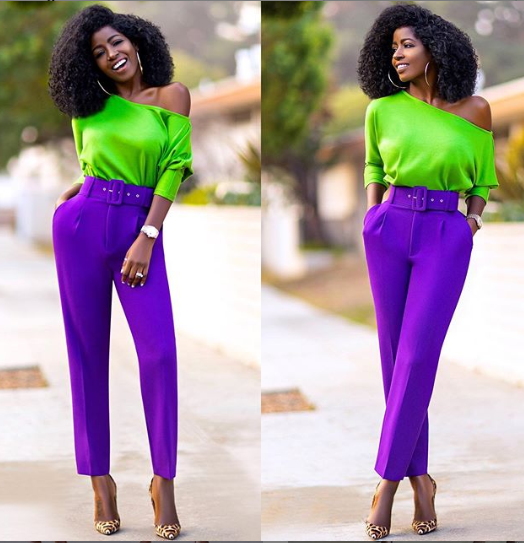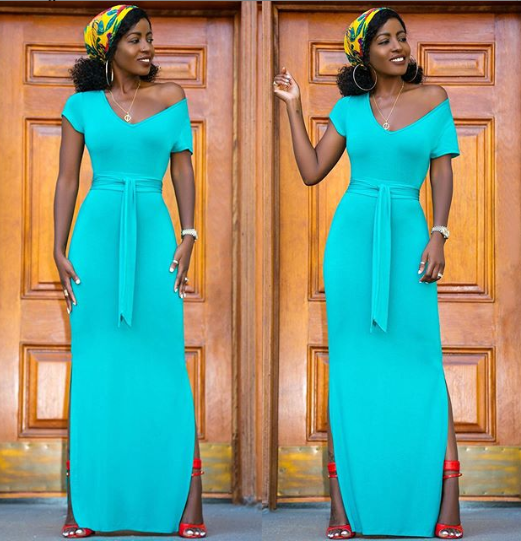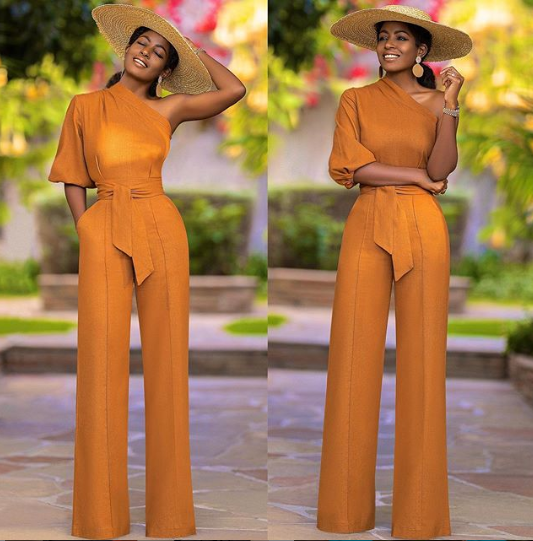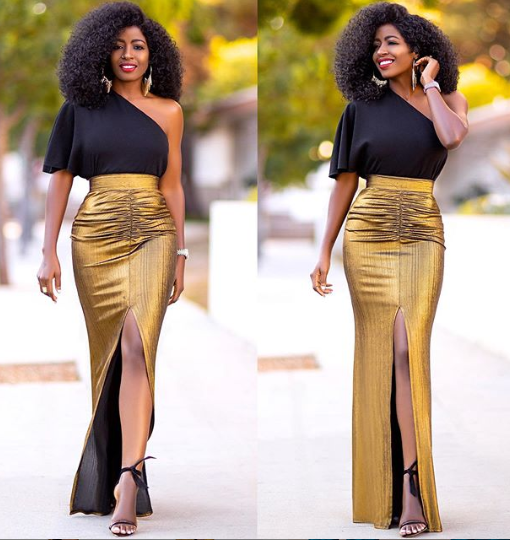 Which of these styles do you like and would want to add to your wardrobe? Leave your comments below in the comment section.
Photos: Instagram/StylePantry